Menus of dishes
Compose your own menu according to your desires from the menu.
It changes very regularly according to the inspiration of the Chef in harmony with the seasons.
Our products come largely from local suppliers, some of which are organically grown.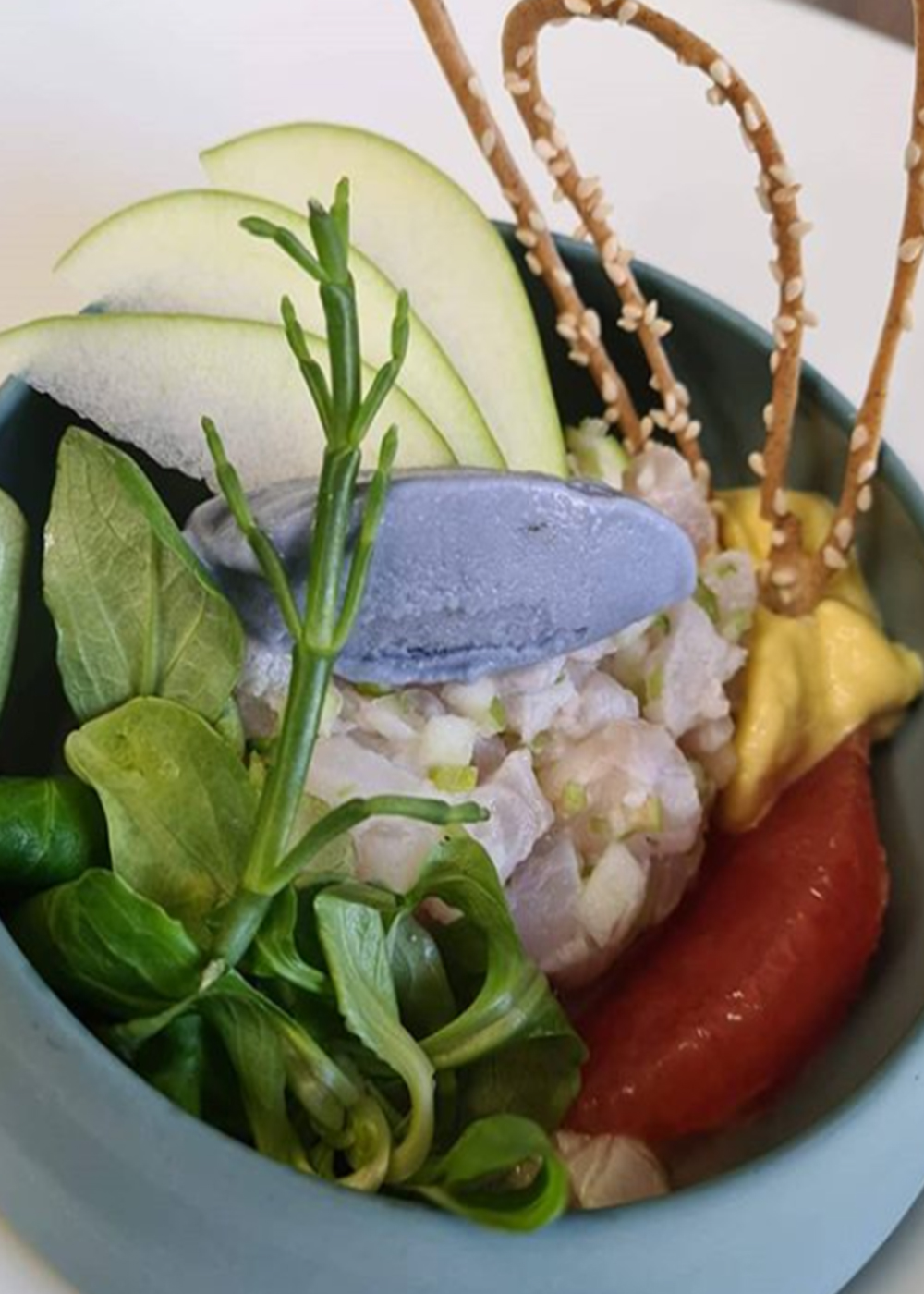 Fish from La Criée
according to availability and cooked according to the chef's inspiration:
Grilled Red fish Bream and Cod , Prawn and Curry sauce, Vegetables and Cereales.
Grilled Scallops, Roasted Polenta with Olives, Grapes sauce (sup. € 7,00).
Meats
French origin
The Butcher's Piece cooked according to the moment:
Grilled "Aubrac" Rum steak, "Presse" of Potatoes, Vegetables, Rosemary and Pepper Sauce.
Farm Ribs with Crispy Vegetables and Olives, Pumpkin Mashed.
Rosted Duck Breast, Corn mashed, Foie-Gras and Buckweat sauce.
Our vegetarian dish of the day...
Semolina with Thai Spices and Méli Mélo of Small Vegetables.
The little extra
The Cheese Platter from here and elsewhere...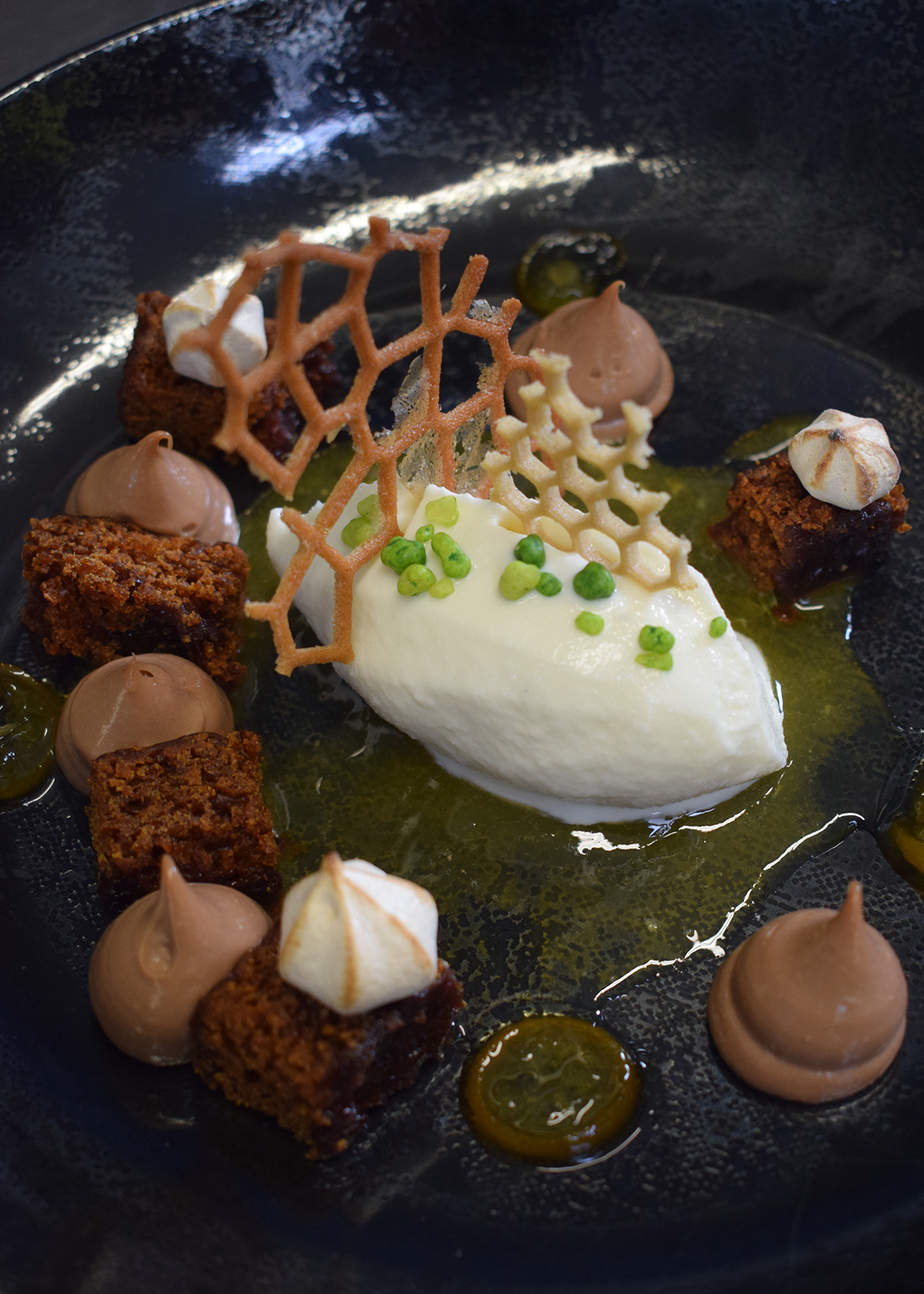 Net prices in euros - Service included
Discover our dishes and desserts